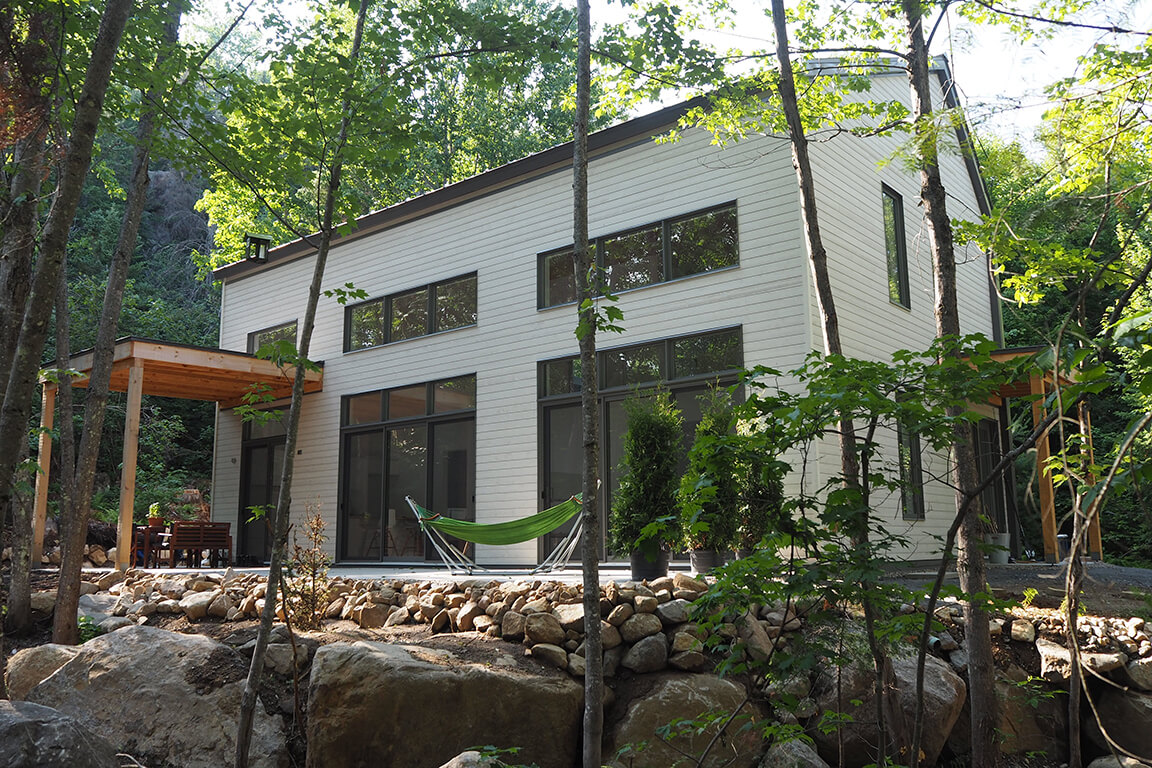 10 Jul

What do we mean by "passive solar design"?

The specific climatic context of Quebec, in which we live and enjoy four very distinct seasons, requires an adapted design of our houses. The passive solar design makes it possible to take advantage of the sun's path according to the seasons by carefully planning the orientation of the house.

First, the sun's path changes throughout the year. In winter the sun is lower in the sky, while in summer it is higher. The sun's rays therefore enter the house more directly in winter, reducing the need for heating. The La Mésange project maximizes this phenomenon by applying the principles of passive solar design. The shape of the house stretches due south to make the most of the light and solar gain in winter thanks to abundant windows and a concrete slab, a thermal mass that stores heat during the day and diffuses it at night, thus improving occupant comfort.

As mentioned earlier, since the sun is higher in the sky in summer, the principle of passive solar design is to limit the entry of sunlight. Thus, the abundant windows of the La Mésange project are protected from the sun's rays in summer by a strip of deciduous trees on the south side of the house. In winter, these deciduous trees, stripped of their leaves, play the opposite role, that is, they let in the sun's rays. The concrete slab, cooler in summer than the ambient air since it is shielded from direct sunlight, acts as an air conditioner in the house.
It is a great place to live in the La Mésange project throughout the year, while taking advantage of the sun, an inexhaustible natural resource, which provides both well-being and energy efficiency.